Facial Surgery and Rejuvenation
This type of surgery works to enhance your facial features and restore your facial appearance, aiming for a refreshed and natural look.
Every time we meet someone, the first thing we observe is the face and it gives us a first impression. The human face is fundamental to a person's identity and self-image, and is closely tied to the perceptions, assessments and expectations of others in a face to face interaction. It is for this reason that the face is often given more attention than any other feature of the body.
As time goes on, your face undergoes gradual changes, and is influenced by your lifestyle and heredity. Surgery can restore your image by smoothing the texture of your skin, reshaping the underlying tissues and removing excess tissue. 
Dr Rodrigo Teixeira is a specialist plastic surgeon in Melbourne. His approach to cosmetic facial surgery respects your identity by enhancing your facial features and improving your facial harmony. He aims to achieve a natural and youthful result with a customised and tailored treatment that suits your requirements.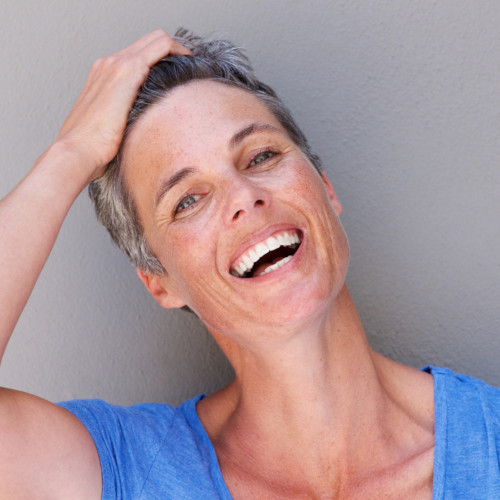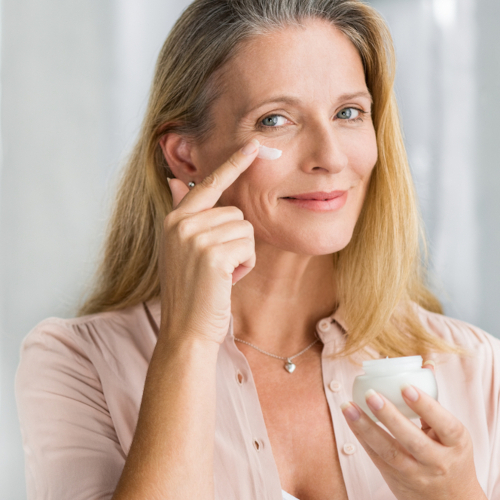 Dr Rodrigo is experienced in facial surgery and he will perform a facial assessment taking into consideration your unique characteristics and your expectations. He will discuss suitable treatment options to help you make an informed decision on what works best for you. In doing so, common points to consider are:
We are all more or less affected by it, an irreversible relentless process of tissue degeneration. Gradually, thinning and stretching of the skin, and weakening of suspensory ligaments, will lead to signs of ageing:
Relaxation of the skin of the face causing sagging
Deepening of the fold lines between the nose and corner of the mouth
Fat that has fallen or has disappeared
Jowls developing in the cheeks and jaw
Loose skin and excess fat of the neck that can appear as a double chin or "turkey neck"
There are also marked changes to the fatty and bony tissues of the face. There is fat deflation and fat displacement that reduce the fulness and plumpiness of tissues.
For instance, the malar fat pad (cheek) deflation will contribute to the ageing of the areas around the eyes. In addition, the resulting sagging of tissues will lead to the development of jowls, in other words, displaced tissue hanging over the jaw line.
Skeletal changes happen simultaneously and bone resorption, gradually, make some of the supporting surfaces hollow. Despite occurring on a deeper tissue level, those changes become noticeable because the previously mentioned changes to more superficial tissues leave the bones more exposed.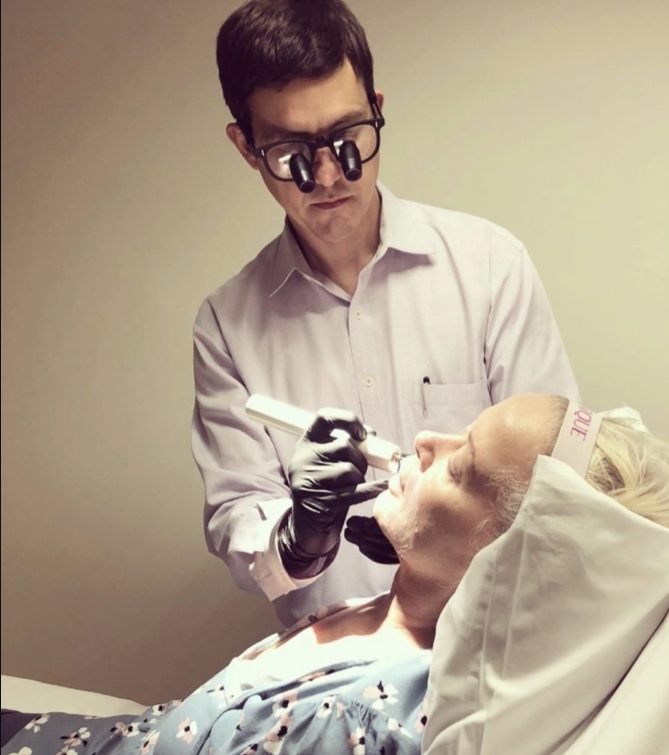 Recently, minimally invasive procedures are gaining in popularity and there is a tremendous boom in scarless facial rejuvenation techniques, including radiofrequency, thread lifting and laser. These treatments are heavily marketed and are very appealing because of the immediate effect and reduced recovery time, but none of them is capable of reproducing the quality and longevity of a facelift. 
It is also an option to be considered after face lift surgery. Non-surgical treatments may be used to complement surgical results. For instance, laser is commonly used to improve the texture of the skin and remove undesirable pigmentation.
If so, you may prefer to keep it if it is working for you. Otherwise, your journey may start with skin care treatment to improve the quality of your skin. It is important to prepare your skin before surgery for better results.
Non-surgical treatments like anti wrinkle injections and fillers should be avoided before surgery. Excessive amount of fillers on incorrect placement of the fillers may require treatment before surgery. It is done by injecting filler dissolving enzymes into those areas. Please note that not all types of fillers can be dissolved.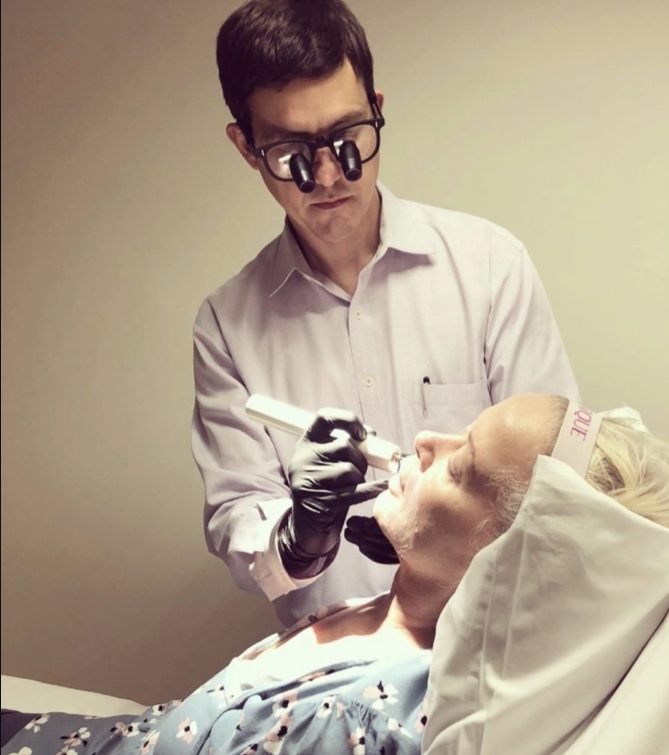 A facelift aims to achieve a more artistically defined technique that attempts to enhance facial appearance while minimising any signs that a surgical procedure has been performed.
Facelift plastic surgery offers profound and long lasting results and may include other areas on the face for a comprehensive treatment, such as brow lift, fat grafting, eyelid surgery (blepharoplasty), neck lift, neck corset and double chin.
A facelift must also address the aesthetic concepts of improving shape and bringing out the beauty of the face that existed during youth. A good facelift is made to measure. It takes into account how you aged, the anatomy of your face and, most importantly, your goals.
Modern facelift techniques often incorporate dissection of the supportive layer of tissue on the face, underneath the skin and fat layers. the SMAS or superficial muscular aponeurotic system.
MACS Lift or Minimal Access Cranial Suspension has become popular because of the reduced risk and morbidity. This procedure it suitable for patients with good skin quality and moderate skin excess who don't need the full face. One of the major benefits of this type of facelift is the shorter recovery period.
The confusion occurs because there are numerous ways to approach the SMAS. In simple terms, it can be explained by the areas and the extent of the SMAS dissection and how the released tissue is tightened and secured. 
In reality the "deep plane" facelift is no deeper than the proper SMAS lift. The original deep plane technique treated the skin, fat and SMAS layers together, pulling then in the same direction, whereas SMAS techniques generally address different layers separately.
Brow lift and Temporal lift
As we age, unsightly wrinkle lines may appear on the forehead. Frown lines between the brows can make us look angry or "too serious". Skin sagging may cause the eyebrows to drop, hooding our upper eyelids and making us look tired.
If you are bothered by these signs of ageing in the brow region, a brow lift may be right for you.
Brow lifts can be performed in different ways. An endoscopic brow lift is performed through small incisions with the use go a thin tube with camera (endoscope). This allows the release of some ligaments and the muscles beneath the skin to be adjusted.
Open approaches will use incisions hidden along the hairline or behind it. The Temporal Lift and the Gliding Browpexy are common options of short scar techniques.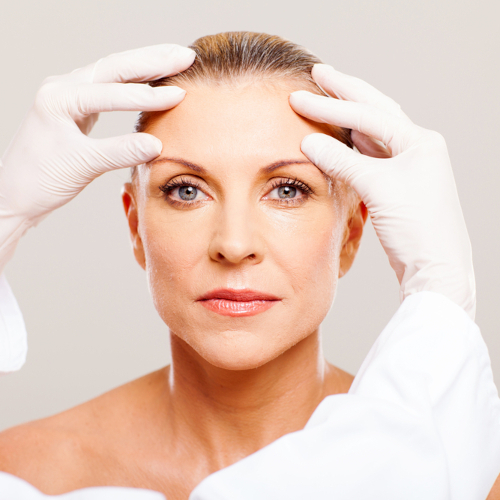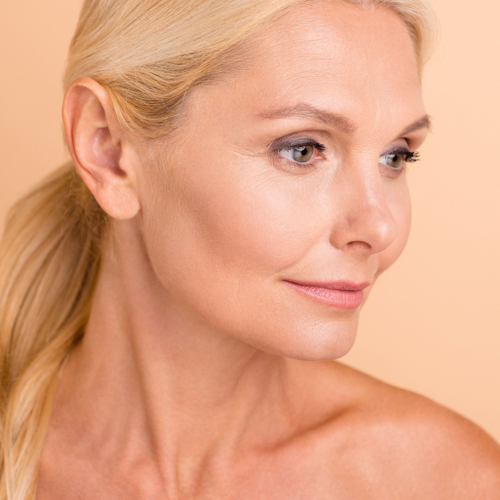 People may present with all types of chin and neck concerns and the following areas need to be assessed: bone structure, under chin and neck muscles, fat pads and skin excess.
Double Chin is a fairly common condition wherein a layer of fat forms below the chin. People do not all develop double chin the same way, nor they will need the same procedures to treat it. 
Some people have superficial fat pads under the chin and may require liposuction. Other may also have deep fat pads under the muscles or present with marked muscle bands in the front of the neck and have an indication for a neck corset plication for under chin tightening.
Patients with good skin quality and moderate amount of excess skin may benefit from neck corset alone, even though it is also commonly combined  with a short-scar facelift techniques to treat the midface and lower face simultaneously. The results are often long lasting and create a youthful, toned looking neck.
The term neck lift is more commonly used when a lateral neck suspension is required and performed as part of a facelift.  The front and side of the neck can be treated simultaneously for more profound changes.
Do you want a more permanent alternative to fillers to restore the lost volume, enhance your facial features, the shape and contour of your jawline, cheeks and around the eyes? In that case, fat grafting might be right for you.
Facial fat grafting is a procedure which involves transfer of tiny amounts of fat to the face from the abdomen or thighs to enhance your facial features. The fat is harvested with mini liposuction, purified and processed into very small particle sizes. Your surgeon will normally inject droplets of fat with a very thin cannula into the areas of your face that you want to add volume to. The micro droplet technique is used for this procedure.
Fat grafting procedure is minimally invasive. Unlike facial fillers, it can give you long-lasting results, and in some cases, you will only need one treatment. It can be done alone or, commonly, combined with other procedures.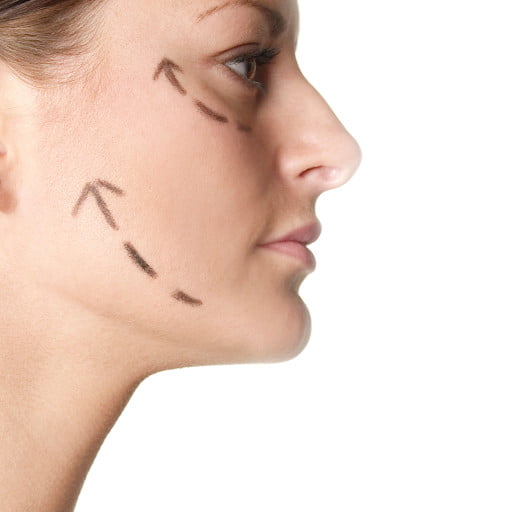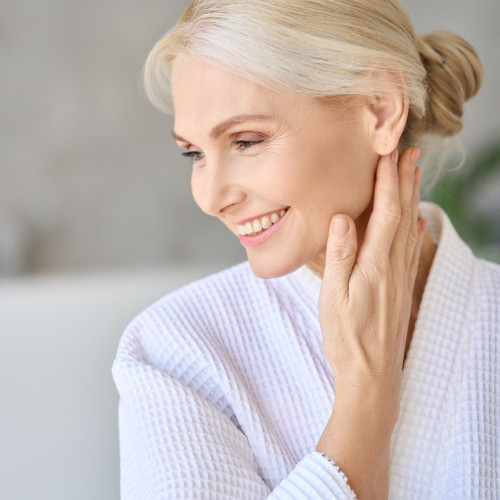 Maximising your facelift results
Congratulations, now that you've gotten a facelift, you must be enjoying your new look. A facelift often lasts for an average of 7-10 years, however, it is essential that you look after your health and your skin, so as to further optimise the benefits of the surgery.
Adopting a healthy lifestyle, avoiding alcohol consumption and smoking, exercising and a nourishing and balanced diet will work wonders in maintaining the results of your facelift. Drink plenty of water, as it keeps your skin hydrated and looking youthful. Create a customised skincare routine that includes the regular and daily use of sunscreen. All these little steps that are not very time consuming can be highly advantageous in making sure you always look and feel well. 
Things to consider before facial surgery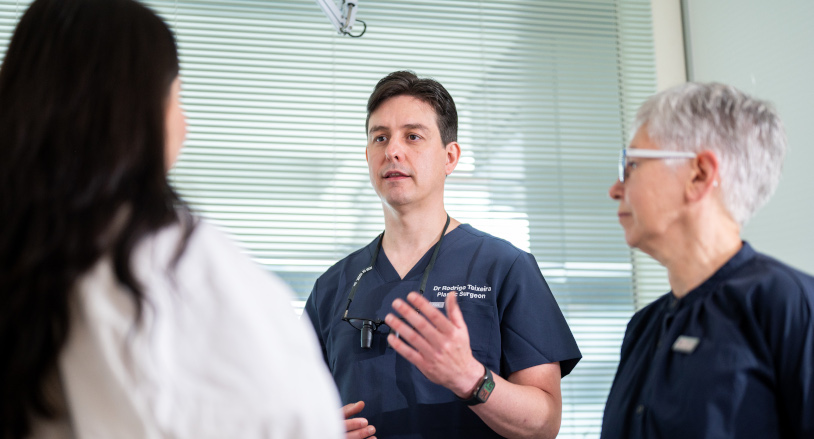 Facelift surgery is not for everyone. Talk to your medical practitioner and consider the following:
Your surgeon can only work with the existing skin and soft tissues. The facial skeleton also ages in the form of bone loss. So there are limits to how far you can rejuvenate your face and some patients may consider other treatments to treat the facial skeleton.
30s – skin care routine, non-surgical treatments and rhinoplasty are common options. Consider facial fat grafting for fine and long lasting results as an alternative to fillers.
40s – some procedures like eyelid surgery, temporal lift or brow lift may be indicated before having facelift surgery of the midface and neck.
50 and 60s – most common ages for patients looking for a facelift, although younger patients after shorter recovery may choose less invasive techniques such as the MACS-lift.
Consider the cost of treatment. Generally, cosmetic facial surgery does not qualify for rebates from Medicare or private health insurance companies. Also, it is important to have some extra savings available, or consider hiring surgery insurance, in the event of a complication that requires further treatment. Generally speaking facelift surgery starts from $25K and may increase depending on the complexity of treatment and the experience and reputation of the surgeon.
Information about important aspects of the procedures, recovery time and potential complications can sometimes be unclear and misleading, so it is important to do your research and seek professional advice. You should be clear about anything you need to do before surgery, during recovery time and any aftercare that may be needed when you go home.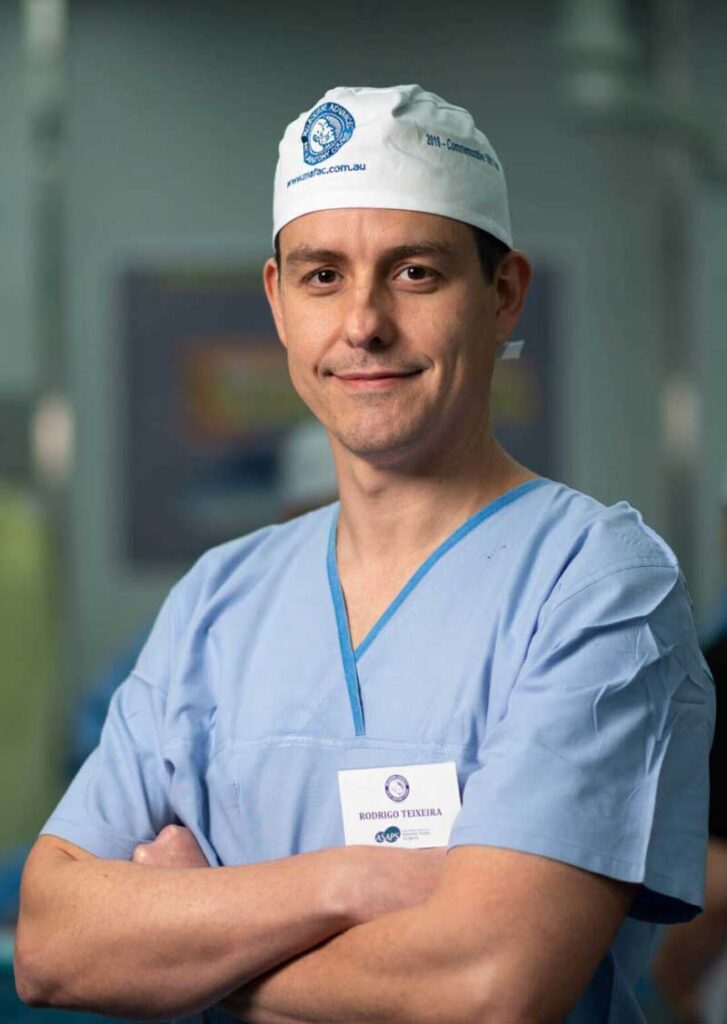 Possible risks with facial surgery
Despite the highest standards of surgical practice, complications are possible. The decision to have facelift surgery is extremely personal. You'll have to decide if the benefits will achieve your goals and if the risks and potential complications are acceptable. Dr Rodrigo will explain the risks associated with surgery. Even though most patients will not have complications, you should discuss your concerns about possible side effects.
Some of the general side effects are allergic reactions, severe swelling and bruising, bleeding, infection and blood clots. Similarly, there are specific complications. For example: scarring, skin loss (necrosis) and slow healing wounds, pain, facial asymmetry, facial nerve weakness or palsy, numbness, under and over-correction.
Unsatisfactory results may include: asymmetry, unsatisfactory surgical scar location and unacceptable visible deformities at the ends of the incisions (it may be necessary to perform an additional surgery to improve your results).
For more information, please consult your surgeon. Before proceeding, you have the option to seek a second opinion from an appropriately qualified health practitioner. Recovery time and treatment results will vary from patient to patient and depend upon a variety of individual patient factors.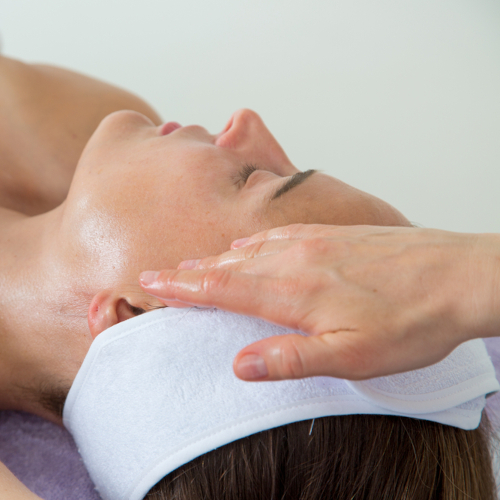 Right after your facelift you will experience swelling and bruising which are both normal and temporary side-effects of any surgical procedure. Although you could experience some discomfort, pain relief medications that your surgeon will prescribe to you should keep you relatively pain free.
Do not expect to see the results of the facelift immediately, since it takes months for the final outcome to materialise. During the first week after your surgery make sure you do not exert yourself physically by carrying out strenuous tasks or high-intensity training.
Make sure you sleep with your head elevated and follow all the aftercare instructions your surgeon gives you. 10 days after your facelift you can gradualy resume normal activities, some bruising and swelling might still persist. Note that complete healing takes at least 6 -12 months, and the final result could be apparent only after this period of time.
Part of investing in your facelift journey with an accredited and affiliated Specialist Plastic Surgeon like Dr Rodrigo is knowing that you're getting a high standard level of care throughout your procedure. He and his team will be ready to support you post-surgery, giving you detailed and clear post-operative instructions, pain management, dressing changes and follow-up appointments until you are fully recovered.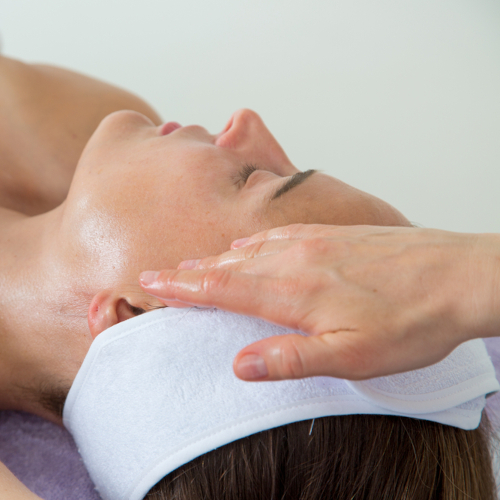 Find your facelift specialist surgeon
The skill and expertise of the surgeon you choose are very important. Make sure you choose a specialist surgeon with adequate training and experience and who will be equipped to answer all your questions and carry out your facial surgery safely.
A good surgeon will always make sure you are comfortable and guide you through the process in a very reassuring but realistic manner.
Dr Rodrigo & Facial Surgery
Dr Rodrigo has a special interest in facial surgery. His expertise in craniofacial surgery, cleft surgery and reconstructive surgery are assets when performing facelift surgery. He will provide you with adequate follow-up and his work speaks for itself.
The skill and expertise of the surgeon you choose are very important. Make sure you choose a specialist surgeon with adequate training and experience and who will be equipped to answer all your questions and carry out your facial surgery safely.
A good surgeon will always make sure you are comfortable and guide you through the process in a very reassuring but realistic manner.
Dr Rodrigo & Facial Surgery
Dr Rodrigo has a special interest in facial surgery. His expertise in craniofacial surgery, cleft surgery and reconstructive surgery are assets when performing facelift surgery. He will provide you with adequate follow-up and his work speaks for itself.
Once you've had blepharoplasty the aftercare routine that you follow must be very meticulous and stringent because the risk of developing complications is always present …