Is Rhinoplasty right for you?
Do you wish to highlight your personal identity and your facial harmony?
Are you proud of your cultural heritage but would like to soften the natural shape of your nose?
Do you want to breathe freely and improve the function of your nose?
Rhinoplasty, also known as a nose job, is a great way to reshape your nose and make it more proportional to your face. Dr Rodrigo's approach aims to balance your facial features respecting your identity. Rhinoplasty can also help improve your breathing and the function of your nose through correction of the outer shape, size and projection of your nose and/or nostrils.
With Dr Rodrigo Teixeira as your Specialist Plastic Surgeon, your safety is guaranteed. He will help you achieve natural and beautiful results and meet your personal goals – be it aesthetics, or improving the function of your nose. With Dr Rodrigo Teixeira, you are in the right hands!
Our friendly staff will give you a call to discuss your needs and answer any questions you may have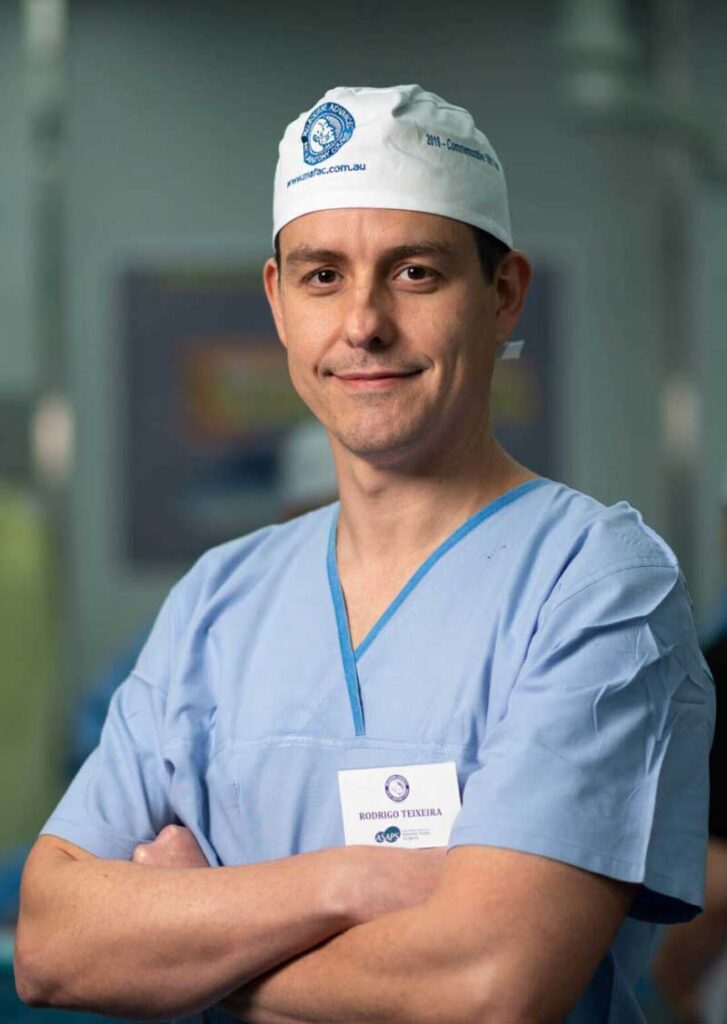 When Dr Rodrigo witnessed his first plastic surgery operation as a trainee doctor in Brazil, something clicked – he knew immediately that it was his calling to be a plastic surgeon.
Today, Dr Rodrigo is a Specialist Plastic Surgeon in Melbourne who is known for the refined, natural-looking results he achieves.
He has a keen interest in Aesthetic Surgery, Rhinoplasty and Facial Surgery and is a fellow of the Royal Australasian College of Surgeons (RACS), member of the Australian Society of Plastic Surgeons (ASPS) and Australasian Society of Plastic Surgeons (ASAPS).
Surgery Successfully Completed