Breast surgery is a form of surgery, which alters the shape of the breasts. Surgery could either be carried out to alter the size and shape of the breast or could be sought for medical reasons.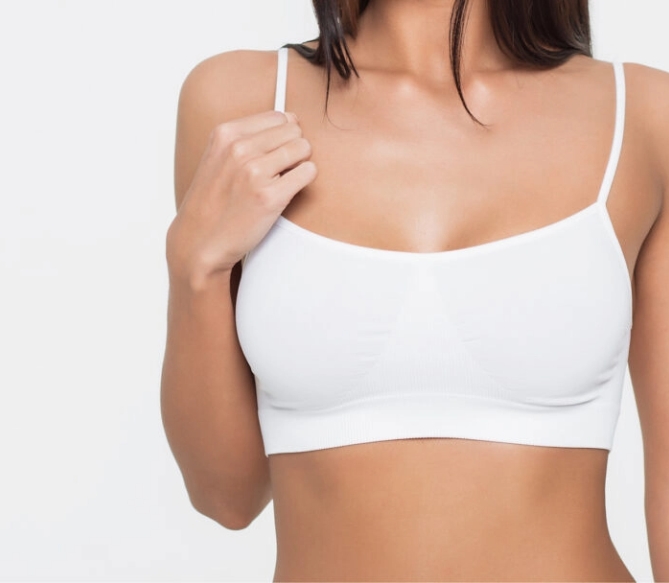 Every woman has a unique relationship with her breasts, whatever your view point is, please remember that every woman is beautiful in her own special way. Even if you are not completely satisfied with your breasts, we are always happy to help you get more information and proper specialist advice before you make a decision about surgery.
Each patient is different and will require an assessment for a customised treatment that is tailored specifically to their needs. Whether it's breast augmentation or reduction, or even a breast lift, Dr Rodrigo will always endeavour to give you the best results safely.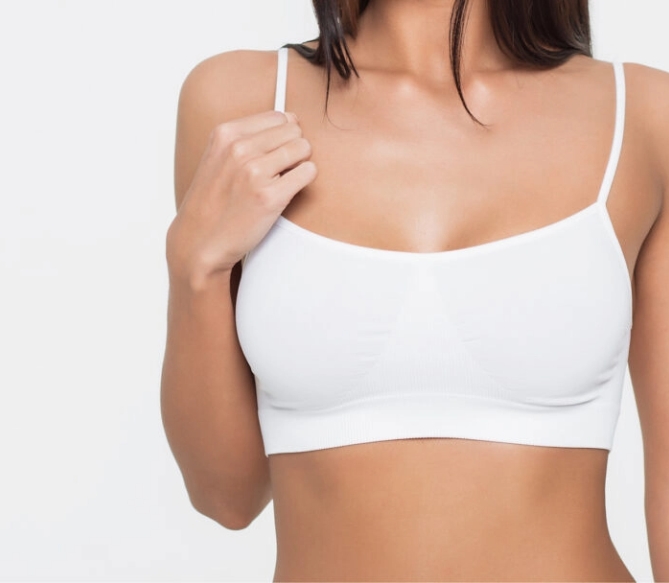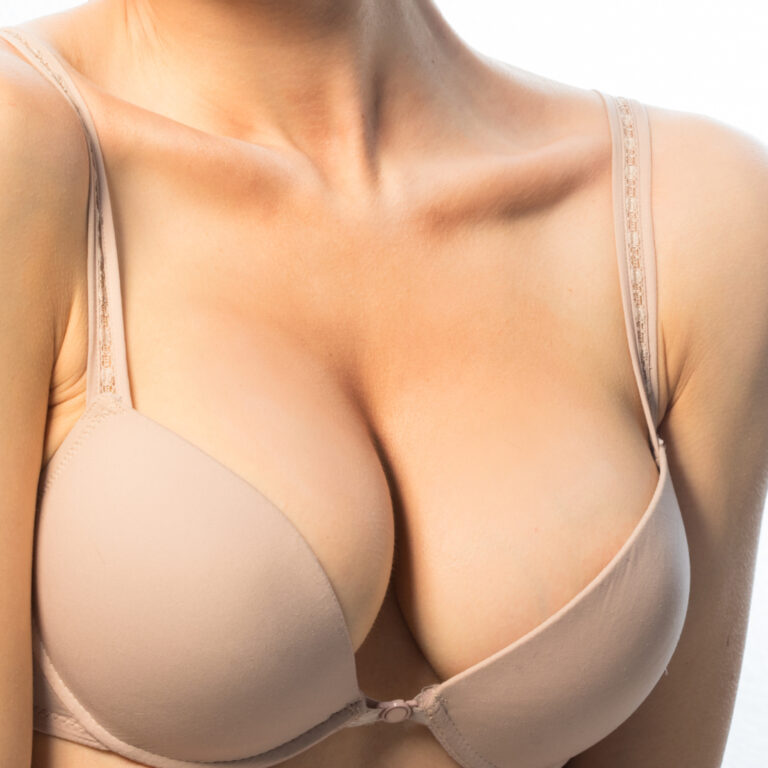 Breast Augmentation
(breast implants)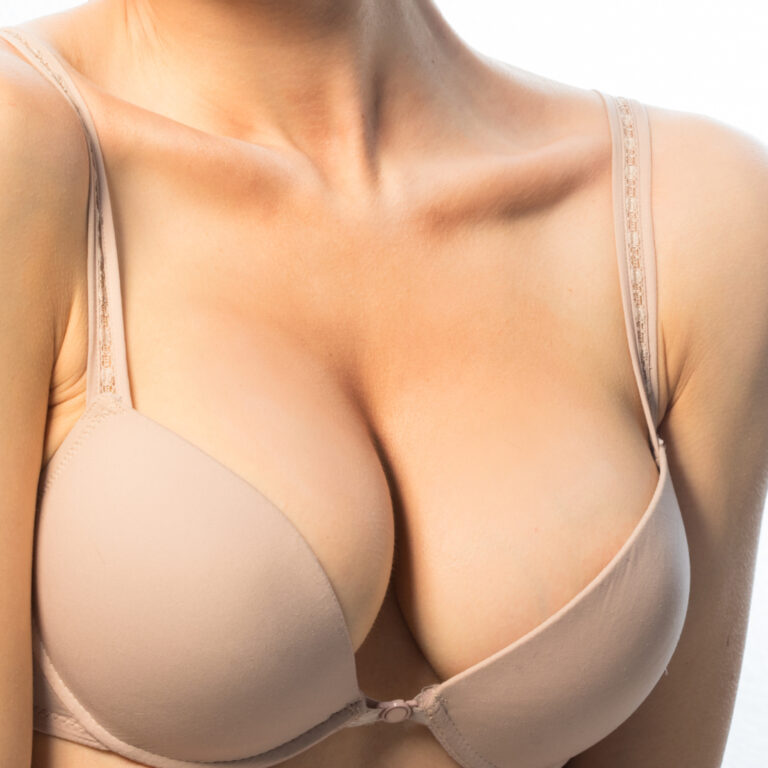 Breast augmentation surgery most commonly uses silicone breast implants to increase the size of your breasts or restore breast volume that has been lost after weight reduction or pregnancy. It is a very personal procedure and you should do it for yourself, not for someone else.
Breast augmentation can:
• increase fullness and projection of your breasts
• improve the balance of your body
• enhance your self-image and self-confidence.
Breast augmentation does not correct severely drooping breasts. If you want your breasts to look fuller and to be lifted due to sagging, a breast lift may be required in conjunction with breast augmentation.
If you are happy with the size of your breast, but feel like they are sagging and the nipples dropped, then a breast lift, also known as a mastopexy, may be the right option for you. In this procedure the skin and tissues of the breast are tightened, the nipples are lifted and the volume is repositioned without significantly altering the actual size of the breasts.
The main reasons for breast lift are:
• reshape sagging breasts and improve contour.
• increase the firmness of soft breasts by removing excess skin and reshaping the breast tissue.
• increase the volume of breasts in combination with breast implants or fat grafting
• raise the position of downward pointing nipples
• reduce the size of areolas
There are different grades of breast sagging and nipple drop, and the choice of surgical technique will depend on the size and shape of your breasts. The incisions can be placed around the areolas for mild cases and this is called periareolar mastopexy. Moderate cases will require an additional incision, vertically and below the nipple, resulting in a "lollipop" shape scar. Severe cases normally require the "inverted T" or "anchor" shape incisions for more comprehensive treatment.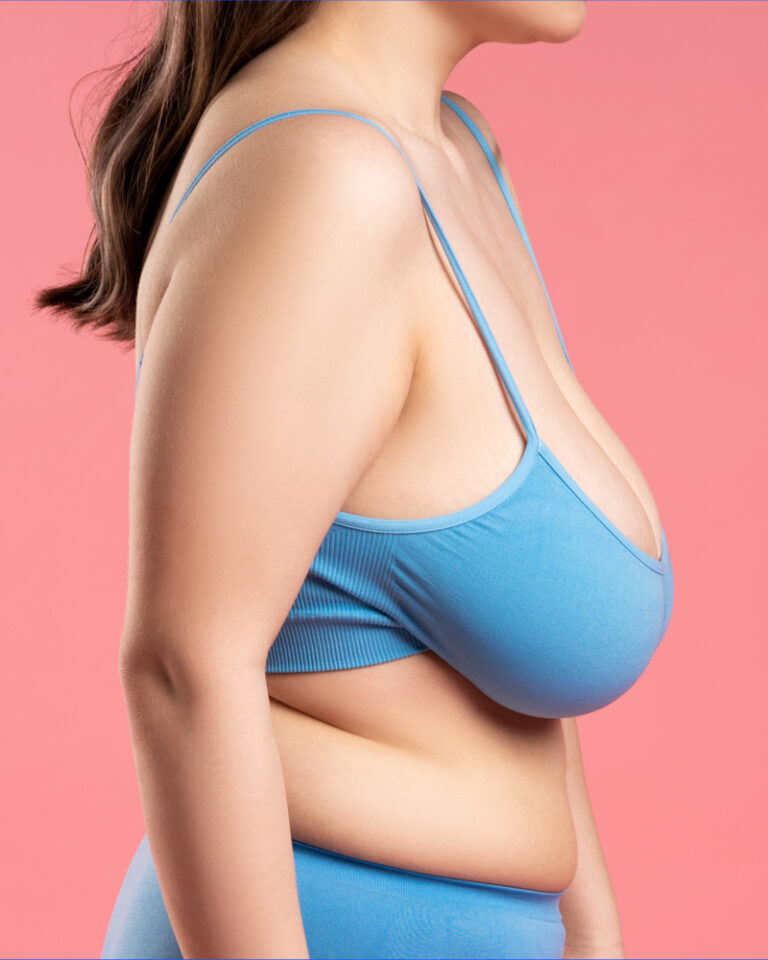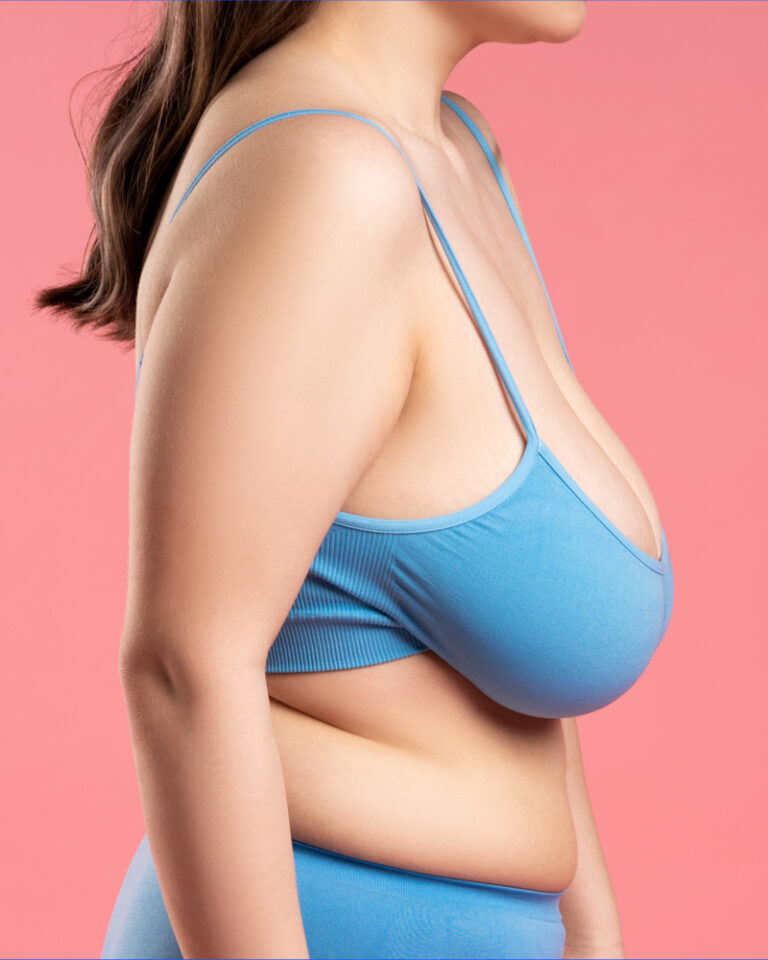 Breast reduction surgery, or "reduction mammaplasty", is an option for healthy women of any age who would like to have smaller breasts, or that are trying to ease the physical symptoms caused by the weight of excessively large breasts.
The main reasons for a breast reduction are:
• reduce the size of heavy and pendulous breasts
• raise the position of nipples
• improve posture and relieve pain in the neck, shoulder and back
• relieve breast pain, especially period pain
• reduce skin irritation in the breasts folds.
Depending on your age, medical history and examination, your surgeon may request further investigations with breast ultrasound or mammography to exclude breast disease. All breast parenchyma removed during surgery should be sent to pathology for histologic examination.
Male Breast (Gynaecomastia)
Gynaecomastia is a condition of enlarged breasts in men that can occur at any age. The condition can be the result of hormonal changes, heredity, obesity or the use of certain drugs. Gynecomastia can cause emotional discomfort and impair your self-confidence. Some men may even avoid certain physical activities and intimacy to hide their condition.
Gynecomastia is characterised by:
• excess localised fat
• excess glandular tissue development
• sometimes excess breast skin
• it may affect one or both breasts.
The development of breast tissue is influenced by hormones. During puberty a transient imbalance of hormones may develop gynaecomastia in one or both breasts, however, most boys with gynecomastia grow out of it within a couple of years.
Gynaecomasta can also appear later due to changes in the metabolism, or more rarely, due to other medical conditions. Before seeing a surgeon, you should have an appointment with your general practitioner. Your GP can request investigations to exclude other causes of gynecomastia. Some patients may have hormonal or metabolic changes that require treatment before surgery.
What is Male Breast Reduction?
The procedure reduces breast size, flattening and enhancing the chest contour. In severe cases of gynaecomastia, the weight of excess breast tissue may cause the breasts to sag and stretch the areola. In these cases, the position and size of the nipple and areola can be surgically improved, and excess skin may be reduced.
Surgical correction of gynecomastia is best performed on healthy individuals with relatively normal weight, and who have realistic expectations. It should be avoided when there is heavy drinking of alcohol and in smokers or heavy users of marijuana.
In addition, breast development should be stabilised. Teenagers may benefit from surgery, although secondary procedures may be needed in the future should breast development continue.
Things to consider before Cosmetic surgery
Cosmetic surgery may seem like an attractive option if you want to change your appearance. Often, the desire for any cosmetic treatment isn't about beauty or vanity or even about how you look – it is about your body image, or how you feel about your appearance and what you believe other people see when they look at you. We therefore assume that people wanting to undergo cosmetic intervention want to look and feel better about themselves and improve their quality of life.
Before you start looking for a doctor for any cosmetic procedure, think about what you expect from treatment. People choose to have cosmetic surgery for all sorts of reasons and understanding why you want cosmetic surgery and what you expect from it will be very important to your overall satisfaction.
Information about important aspects of the procedures, recovery time and potential complications can sometimes be unclear and misleading, so it is important to do your research and seek professional advice. You should be clear about anything you need to do before surgery, during recovery time and any aftercare that may be needed when you go home.
It is also important to assess your health and well being. Make sure that your weight is stable and you body mass index (BMI) is less than 30, ideally. If you are planning on to lose weight, that will be best done before surgery.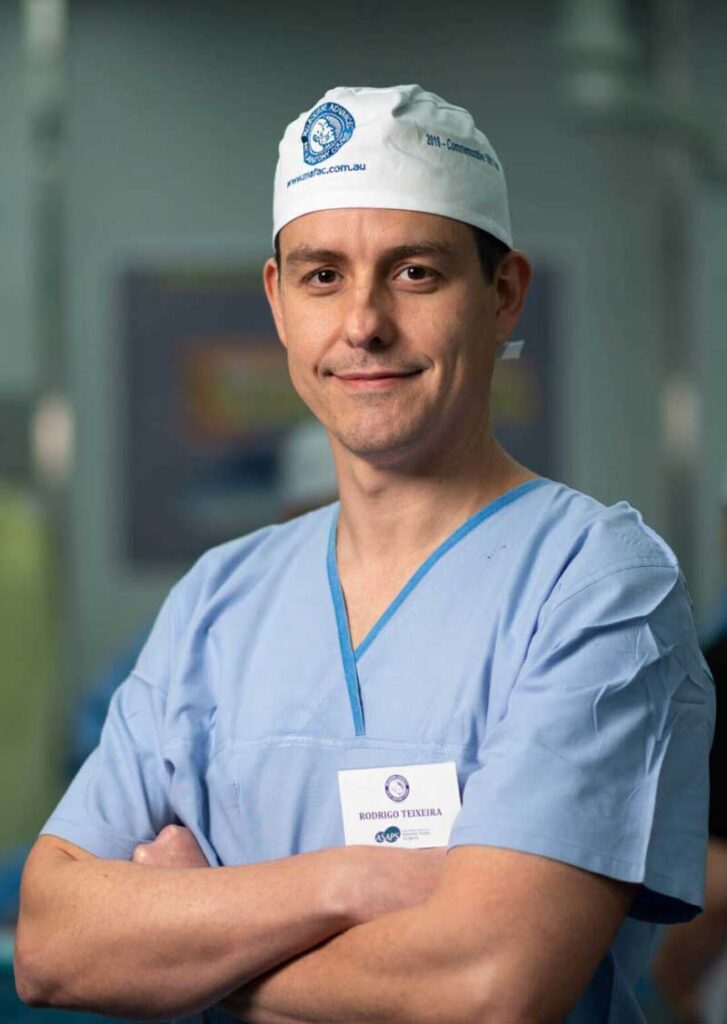 Possible risks with breast surgery
Despite the highest standards of surgical practice, complications are possible. The decision to have breast surgery is extremely personal. You'll have to decide if the benefits will achieve your goals and if the risks and potential complications are acceptable. Dr Rodrigo will explain the risks associated with surgery. Even though most patients will not have complications, you should discuss your concerns about possible side effects.
Some of the general side effects are allergic reactions, severe swelling and bruising, bleeding, infection and blood clots, slow healing, skin and tissue necrosis (especially in smokers). Similarly, there are specific complications, for example: fluid accumulation (seroma), altered sensation to the nipples and the skin, pain and discomfort.
Unsatisfactory results may include: asymmetry, contour irregularities, unsatisfactory surgical scars and unacceptable visible deformities at the ends of the incisions (it may be necessary to perform an additional surgery to improve your results).
For more information, please consult your surgeon. Before proceeding, you have the option to seek a second opinion from an appropriately qualified health practitioner. Recovery time and treatment results will vary from patient to patient and depend upon a variety of individual patient factors.
The recovery time period will vary for each person, the expected recovery time frame is usually between 4 to 6 weeks. Right after the operation you will have swelling and bruising. This will go down as the time passes. Do not engage in strenuous physical activities as this could cause unnecessary complications. 
Your surgeon will prescribe you pain medication which you should take, also make sure you follow all the instructions laid out for the aftercare. By the third week after surgery, your swelling should have subsided and you can start engaging in light normal activities.
As advised by your surgeon you may wear a post-surgical bra. By the fifth week you could get back to your daily activities and your breasts should have started looking considerably normal.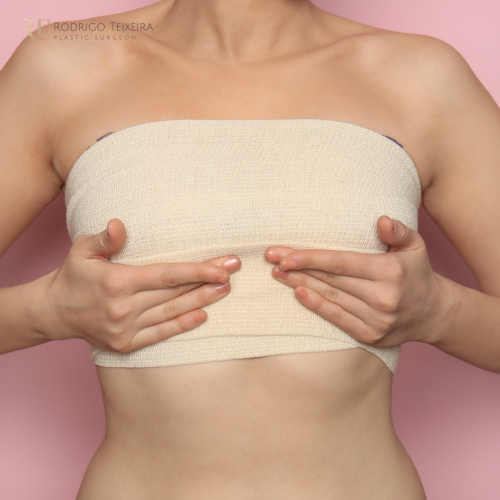 The skill and expertise of the surgeon you choose are very important. Make sure you choose a specialist surgeon with adequate training and experience and who will be equipped to answer all your questions and carry out your breast surgery safely. A good surgeon will always make sure you are comfortable and guide you through the process in a very reassuring but realistic manner.
The skill and expertise of the surgeon you choose are very important. Make sure you choose a specialist surgeon with adequate training and experience and who will be equipped to answer all your questions and carry out your eyelid surgery safely. A good surgeon will always make sure you are comfortable and guide you through the process in a very reassuring but realistic manner. 
Our friendly staff will give you a call to discuss your needs and answer any questions you may have
Breast Plastic Surgery Blog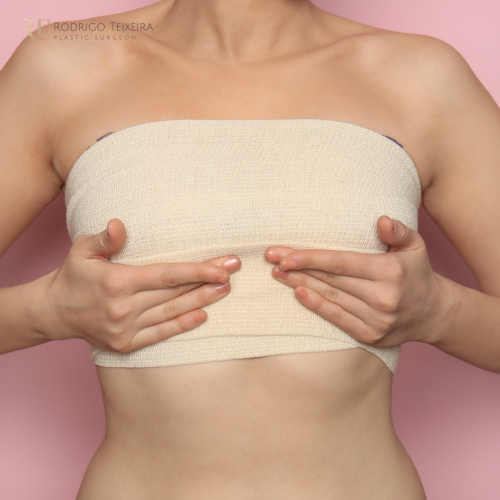 Breast Augmentation Recovery and Safety Ensuring a successful recovery is a responsibility that is shared by you and your surgeon. It is the duty …