Specialist Plastic Surgeon Experienced in Surgery of the Face, Nose and Breast
"We work with you to help you achieve your goals and provide you with our best care for a satisfactory patient's experience, from start to finish."

Specialist Plastic Surgeon Experienced in Surgery of the Face, Nose and Breast.
"We work with you to help you achieve your goals and provide you with our best care for a satisfactory patient's experience, from start to finish."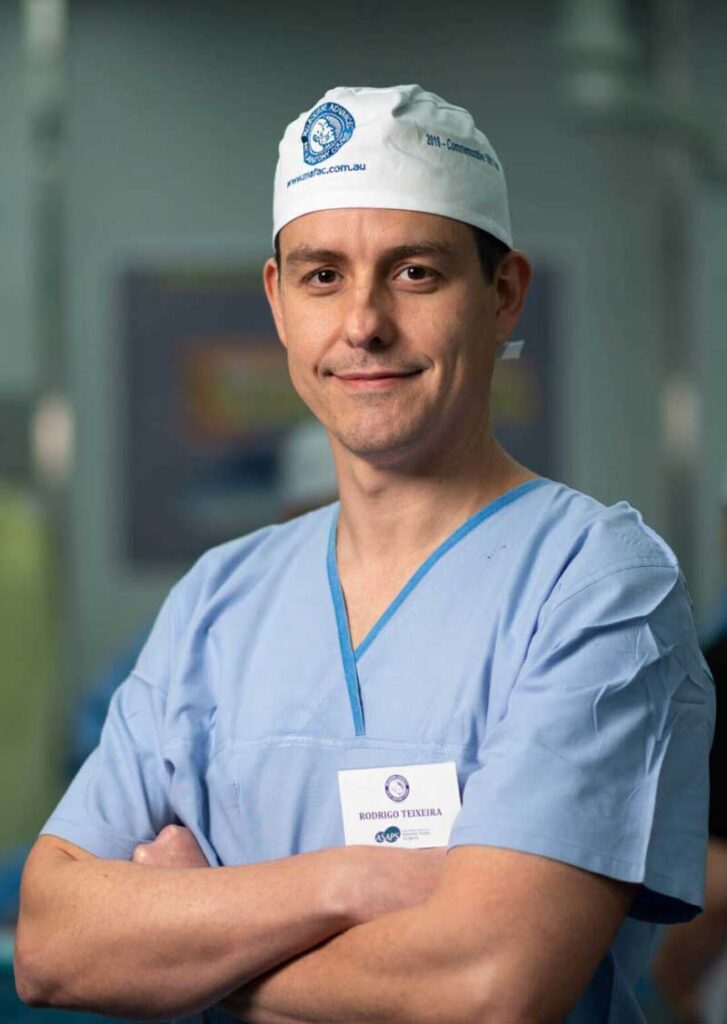 Dr. Rodrigo Teixeira,
Plastic Surgeon
Dr Rodrigo Teixeira, MD, FRACS is a Specialist Plastic Surgeon experienced in Facial Surgery, Rhinoplasty and Breast Surgery, and is a fellow of the Royal Australasian College of Surgeons (FRACS). He is based in Melbourne, Australia, and his practice is conveniently located at the Victoria Gardens, in Richmond.
Dr Rodrigo's approach to Plastic Surgery is based on respect for your identity. He aims to achieve a more artistically defined technique that is carefully tailored for each person. Dr. Rodrigo Teixeira is best known for excellent patient care and safety.
Surgery Successfully Completed
Taking Patient Safety Seriously
High standards of care and approved treatments for every patient
Your body is your canvas to create the best version of yourself, and whatever your aesthetic goal may be, our surgical and non-surgical procedures will achieve results with safety and quality.
To enhance or bring back the natural beauty of your face, we offer a variety of procedures from non-surgical and minimally invasive procedures to more complex surgery such as Facelifts.
Eyelid surgery, or blepharoplasty, works to rectify tissues that may be sagging or in excess in the upper  or lower eyelids, to recreate a refreshed look, or to reshape the eyelid appearance.
Rhinoplasty, or nose job, modifies the shape of the nose, the procedure could be cosmetic to improve the appearance, functional to improve breathing, or reconstructive.
To help you get the size and shape you desire, we offer procedures such as Breast Augmentation, Breast Reduction, Breast Lift, and Gynaecomastia.
Surgery to repair the congenital facial difference that may affect the upper lip, nose and palate. We also offer revision surgery and velopharyngeal incompetence.
The aim of reconstructive surgery is to restore function and appearance to parts of the body and face that may have been injured or present with a difference.
Cosmetic Surgery Checklist
Check your surgeons' qualifications
Every Specialist Plastic Surgeon has undertaken 8 to 12 years of surgical training beyond their medical school and has qualified to become a Fellow of the Royal Australasian College of Surgeons (FRACS).
Understand what your surgery involves
It is important to know what your treatment involves and the anticipated results. Your surgeon should discuss possible side effects and complications that may occur, as well as what you will need to do after surgery.
Surgery performed in accredited facilities
Your specialist plastic surgeon should work in reputable hospitals and clinics that comply with the highest Australian standards of safety, cleanliness, infection control, staffing and equipment.
Your surgeon will supervise your recovery
Get the peace of mind of knowing you will receive the best of care after your cosmetic surgery. Your specialist surgeon should supervise your care throughout your entire recovery process.
Welcome, our aim is to support you through every step of your journey.
The decision to undergo any form of surgery is very important. You should seriously consider all the steps that are involved before making a decision!
Dr. Rodrigo will give you the time you need to discuss your concerns and expectations. He will perform a medical assessment and may request further information or investigations.
You are encouraged to take time in making an informed decision regarding your treatment. If you have any further questions, we would be very happy to arrange another appointment at no additional charge.
You should be physically and mentally prepared by adopting a healthy routine. You should also be confident about your journey so far to help you remain calm before surgery.
Dr. Rodrigo will see you before surgery and perform markings when required. You will also meet your specialist anaesthetist and other theatre staff. Make sure you are prepared for your hospital stay.
Following post-operative instructions given by your surgeon will avoid preventable complications. A good recovery is important for a successful outcome of the procedure.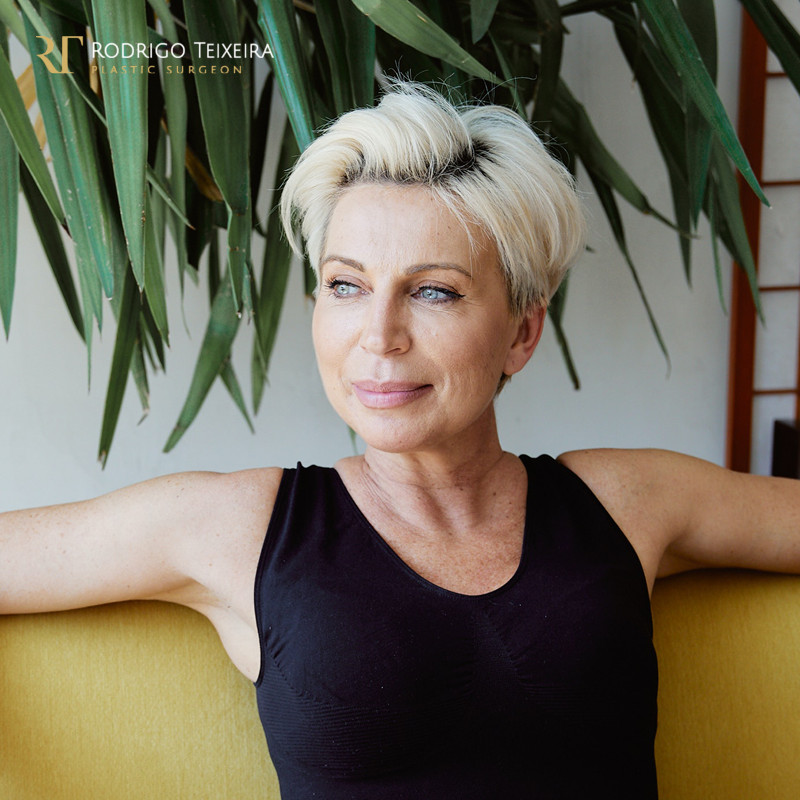 Once you've had blepharoplasty the aftercare routine that you follow must be very meticulous and stringent because the risk of developing complications is always present …