Rhinoplasty, or nose job, is surgery that modifies the shape of the nose, the procedure could be cosmetic to improve the appearance, functional to improve breathing, or reconstructive in nature.  
Dr Rodrigo Teixeira is a plastic surgeon highly experienced in Rhinoplasty and based in Australia. Dr Rodrigo aims to achieve a more artistically defined technique to enhance nasal appearance with natural results with respect to your identity and ethnicity.
Rhinoplasty is a procedure which has in contemporary times become quite popular. A good result can improve quality of life by alleviating breathing difficulties as well as self-image and a sense of well-being. This is often reported by patients who have undergone successful rhinoplasty.
Rhinoplasty surgery must take into consideration both the aesthetic and functional aspects of the nose. In addition, a good nose job is made to measure. It takes into account the anatomy of the face, any breathing concerns and, most importantly, each person's expectations and goals.
If you are considering this form of surgery there are certain key criteria that should be addressed before you proceed, but remember, rhinoplasty may not be for everyone.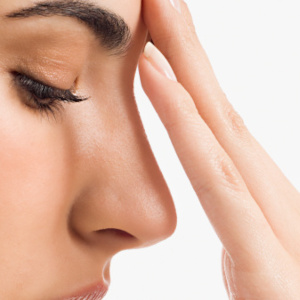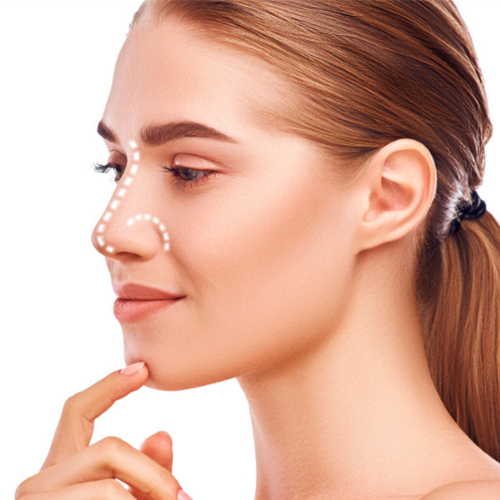 Improving Nose Appearance and function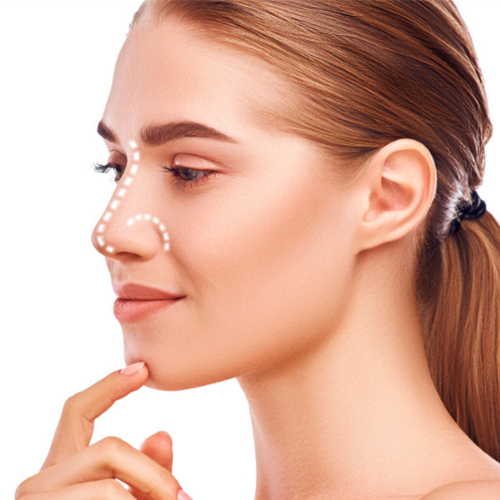 Rhinoplasty may be performed for cosmetic reasons to change the appearance and reshape the nose, making it more proportional to the face. However, breathing through the nose is also important and there should be a balanced approach between aesthetics and function in every case.
Sometimes the nose may be crooked, either from its growth or after an injury, and in more than 50 per cent of men and women seeking a 'nose-job' there is an element of obstructed breathing. This may be from a deviated septum or enlarged internal bones and tissues such as turbinates. Occasionally, there may be other internal reasons for obstructed breathing that will need to be investigated prior to nose surgery.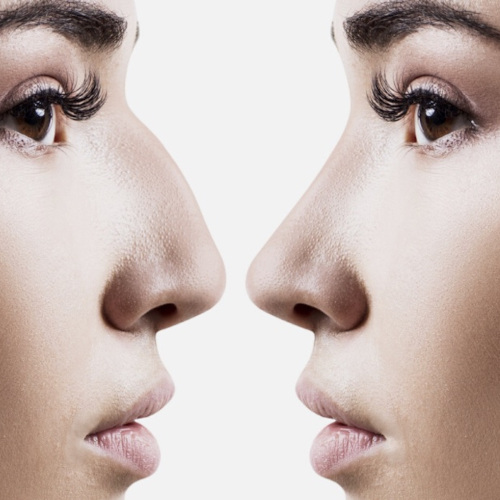 The nose has a fine and complex anatomy that requires a thoughtful and meticulous approach. Every nose is different and it should always be analysed in the context of the whole face, where it holds a central and relevant position. A skilled surgeon can enhance the patient's features while taking into consideration their heritage and facial characteristics, to achieve a good and natural result.
There are many possibilities and before you start looking for a doctor for cosmetic surgery, think about what you expect for your treatment. People choose to have rhinoplasty for all sorts of reasons and understanding why you want cosmetic surgery, and what you expect from it, will be very important to your overall satisfaction.
nose that is disproportionately too large or too small for the face
nasal dorsum that is quite tall on profile with the appearance of a bump or a nasal hump
nose that appears too low on profile with the appearance of a flat bridge (saddle nose)
nasal tip that is low and appears droopy
short or upturned tip of the nose showing too much of the nostrils
nasal tip that moves down with smile
wide nose on front view
tip of the nose is full, and may have a bulbous or boxy appearance
large or asymmetric nostrils
deviated or crooked nose
deviated or asymmetric nose tip
deviated nasal septum causing blockage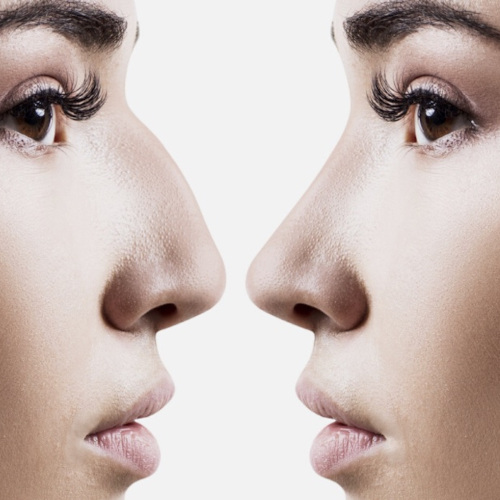 Rhinoplasty, nose surgery or nose job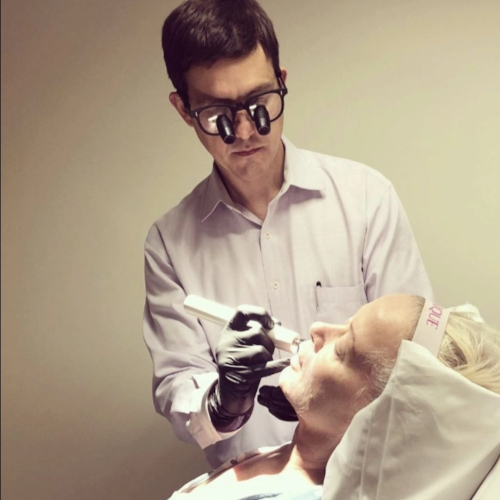 Rhinoplasty (also called 'nose job') may be performed for cosmetic reasons to change the appearance and proportion of the nose and it involves a fine balance between reshaping the nose and maintaining or improving its function.
Cosmetic rhinoplasty may address the following concerns:
• nose that is disproportionately large or small for the face
• nose profile with visible humps or depressions on the bridge
• the position of the nasal tip and the angle between the nose and the upper lip
• nose width at the bridge or in the size and position of the nostrils
• nasal tip that is enlarged or bulbous, drooping, upturned or hooked
• nostrils that are large, wide, or upturned
• nasal asymmetry
• crooked nose due to injury or trauma
• when the internal structure separating the nasal cavities is crooked (deviated septum)
There are many possibilities and before you start looking for a doctor for cosmetic surgery, think about what you expect for your treatment. People choose to have rhinoplasty for all sorts of reasons and understanding why you want cosmetic surgery and what you expect from it will be very important to your overall satisfaction.
When deciding if rhinoplasty surgery is for you, ask your surgeon to make an informed decision. Developing good rapport with your surgeon is very important. Your consultation is an opportunity to discuss possible results and find out if they match your expectations.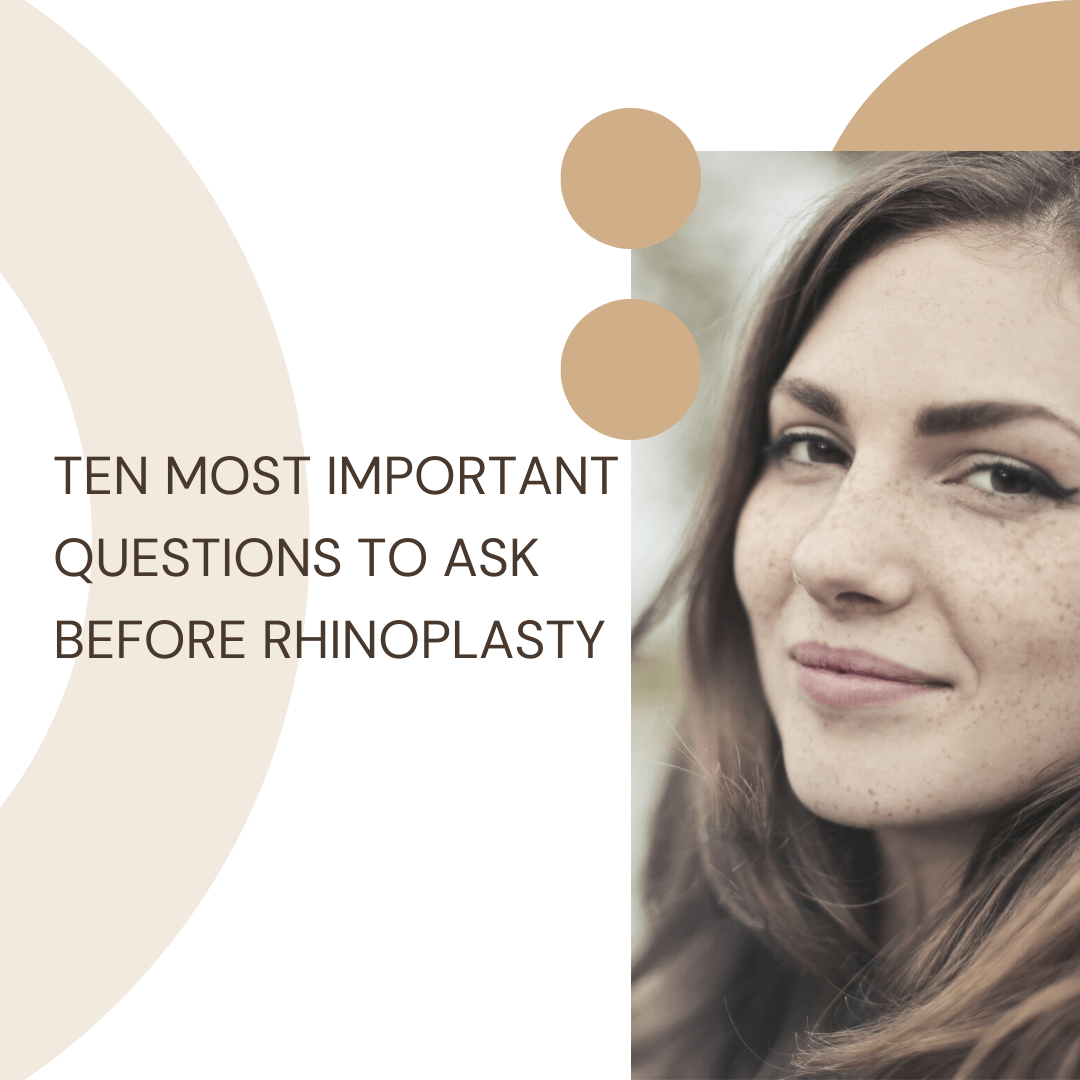 FAQ
  Rhinoplasty is a major potentially life changing surgery, in order to safeguard your health it is crucial to select the right surgeon. Asking the correct …
Rhinoplasty results
before and after photos
Any surgical or invasive procedure carries risks. Before proceeding, you have the option to seek a second opinion from an appropriately specialist surgeon
Recovery time and treatment results will vary from patient to patient and depend upon a variety of individual patient factors
Ask to see before and after photos and have a better idea of results. Photos and simulation should not be used to predict the final result. Instead, they facilitate communication between you and your surgeon when talking about your concerns and your goals.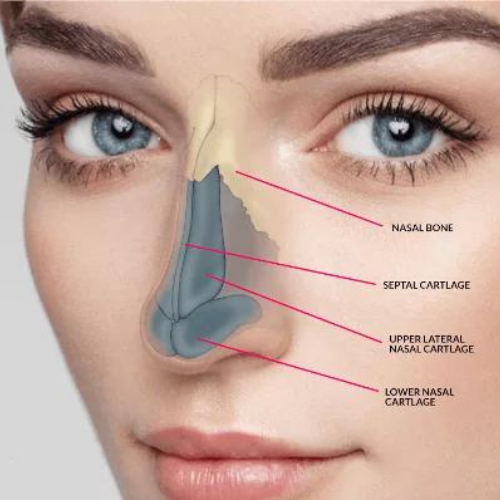 Surgical techniques in rhinoplasty
What many people don't know is that there are many different rhinoplasty techniques and no single technique that can treat all types of noses. It is really important to acknowledge what each technique has to offer, its limitations and risks. 
Dr Rodrigo is adept at factoring in your unique nasal anatomy for a tailored treatment, whilst preserving or improving breathing through the nose. A careful assessment of the nose may reveal some characteristics that may be of concern and expectations should be adjusted if any limitations are identified. He aims for a balanced approach between tissue preservation and structural rhinoplasty by carefully planning the procedure and selectively using cartilage grafts. 
Augmentation rhinoplasty is performed to increase the height of the nasal dorsum and the nasal tip in people that have low, flat and wide noses, that occurs more commonly in Asian and African ethnicities. It is essentially a procedure that uses implants or autologous tissues to augment the height or projection of the nose.   The nasal tip may also be reshaped to appear more refined.
The most common types of nasal implants are made of silicone or porous polyethylene implant (Medpor TM). However, there is risk of implant infection when used in the nose.  It is normally of difficult treatment and, eventually, requires removal of the implant. To reduce the risk of infection, the augmentation can be done with one's own cartilage or cadaveric rib cartilage grafts.
Autologous tissue reconstruction is superior in terms of biocompatibility and longevity of the procedure. In addition, soft tissues such as fascia or dermis may be placed to camouflage irregularities of the bony dorsum and of the upper or lower lateral cartilages.
The hybrid technique reduces the risk of infection as implants are only used for the nasal dorsum augmentation. The nasal tip is naturally softer and more flexible because it is made of cartilage and soft tissue. This technique avoids placing rigid implants in the tip of the nose, an area that is more subject to trauma and injury. Instead, the nasal tip is augmented with cartilage grafts, a like for like reconstruction.
Septal cartilage is generally the preferred grafting material for rhinoplasty but, in some patients, especially with revision procedures or augmentation rhinoplasty, there is inadequate tissue for reconstructive purposes. Harvesting own rib cartilage increases the length of surgery and recovery. Cadaveric rib cartilage is obtained from organ donors after a rigorous testing, screening for bacterial and viral diseases. The cartilage is then treated with irradiation to reduce the risk of tissue rejection. It is stored sterile and frozen.
The silicone implants are very popular in South East Asia, especially South Korea, where the nose surgery is combined  with forehead fat transplantation for a smooth S shape contour.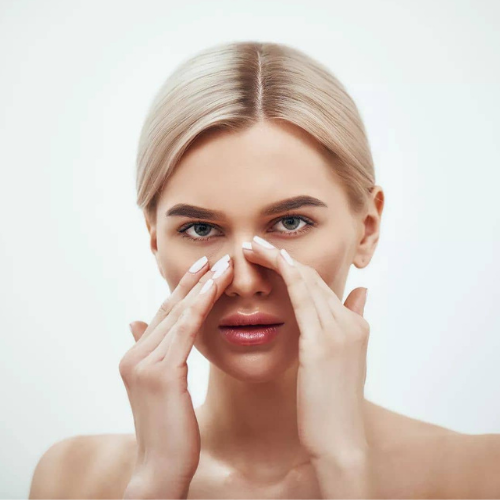 If you are not satisfied with the outcome of your rhinoplasty, you can opt for revision rhinoplasty which is a surgical procedure which works to improve or "fix" the results.
Revision rhinoplasty could be carried out for aesthetic or functional reasons. Whichever case, it is important to communicate clearly to your surgeon since redo rhinoplasty can often be a little trickier than the first surgery. You may also consider a second opinion for reassurance.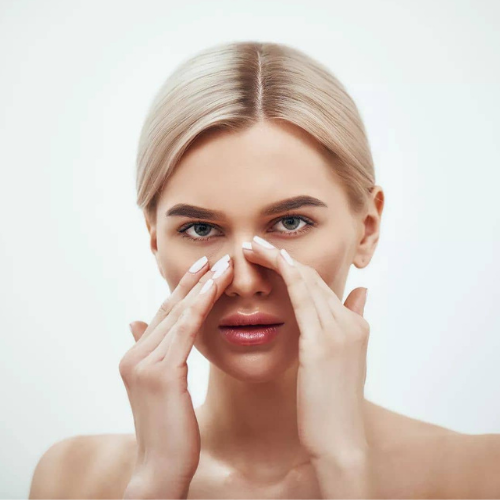 Rhinoplasty Frequently Asked Questions
Things to consider before
cosmetic surgery
Things to consider before Rhinoplasty surgery
Cosmetic surgery may seem like an attractive option if you want to change your appearance. Often, the desire for any cosmetic treatment isn't about beauty or vanity or even about how you look – it is about your body image, or how you feel about your appearance and what you believe other people see when they look at you. We therefore assume that people wanting to undergo cosmetic intervention want to look and feel better about themselves and improve their quality of life.
Before you start looking for a doctor for any cosmetic procedure, think about what you expect from treatment. People choose to have cosmetic surgery for all sorts of reasons and understanding why you want cosmetic surgery and what you expect from it will be very important to your overall satisfaction.
Do you feel confident in being able to explain to your doctor exactly what you don't like about your appearance and how you would like it to be altered? Remember that the doctor needs to understand what you see when you look in the mirror and be able to assess your body image and determine if surgery is worthwhile.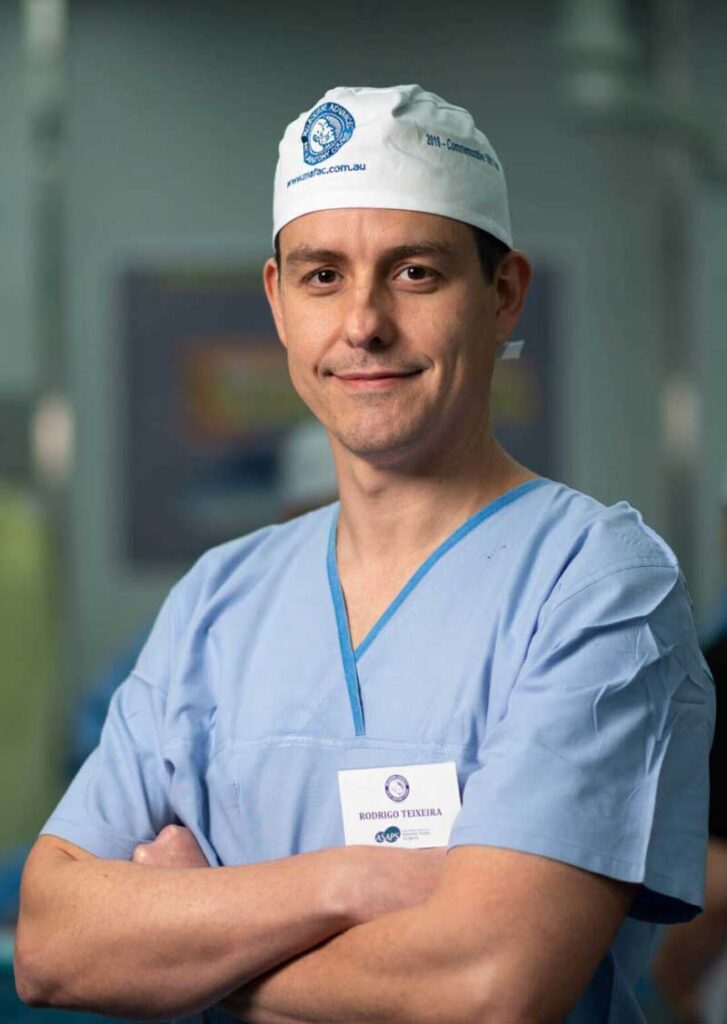 Possible risks with Rhinoplasty
Despite the highest standards of surgical practice, complications are possible. The decision to have rhinoplasty surgery is very personal. You'll have to decide if the benefits will achieve your goals and if the risks are acceptable. Dr Rodrigo will explain risks associated with surgery. Even though most patients will not have complications, you should discuss your concerns about possible side effects.
There are some general complications that may happen, such as allergic reactions, severe swelling, bleeding, infection and blood clots. In addition, small incisions are used to avoid visible scars, but some patients may be prone to developing more scar tissue. Scar tissue can also form under the skin and make the nose appear full. Prolonged swelling and internal scarring may need additional treatments.
Unsatisfactory results may include: asymmetry, contour irregularities, under-correction, over-correction and nasal obstruction (it may be necessary to perform an additional surgery to improve your results).
Patient safety and satisfaction are taken very seriously by me and my team. We are committed to offer you excellent care throughout your treatment journey and achieve great results. Have more questions? Don't hesitate to reach out to me, and book an appointment.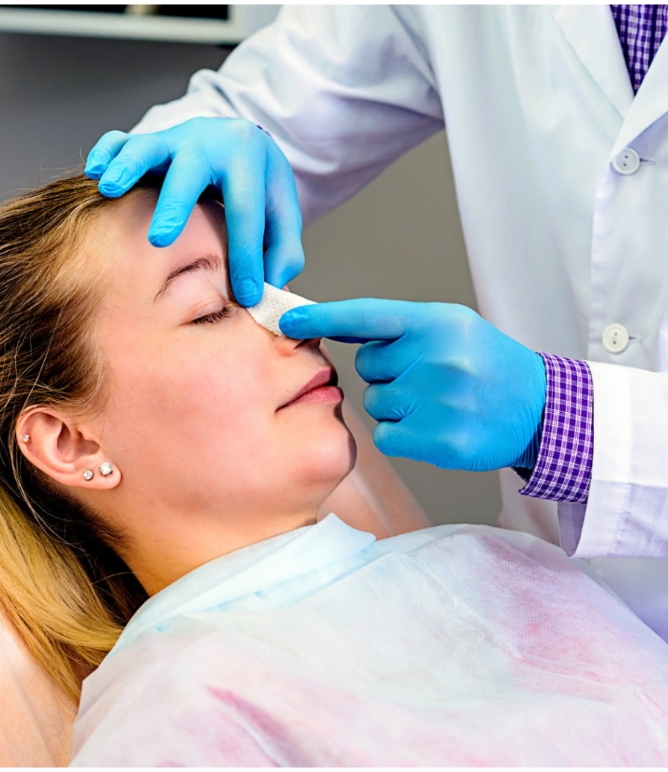 Generally, patients will be able to go home on the same day or require overnight stay. Part of your pre-surgery preparations should involve arranging assistance and transportation to get home. Dr Rodrigo also recommends having a responsible adult accompany you for up to 2 days as you recover. 
You may have soft silicone stents placed inside your nostrils and the nose will be secured with a splint and tape on the outside. Some stitches may need removal in the first few days and the stents and splint will most likely be removed in one week. To minimise swelling and bruising, you should apply ice packs around the nose and cheeks and keep your head elevated during bed rest. 
Part of investing in your rhinoplasty journey with an accredited and affiliated Specialist Plastic Surgeon like Dr Rodrigo is knowing that you're getting a high standard level of care throughout your procedure. He and his team will be ready to support you post-surgery, giving you detailed and clear post-operative instructions, pain management, dressing changes and follow-up appointments until you are fully recovered.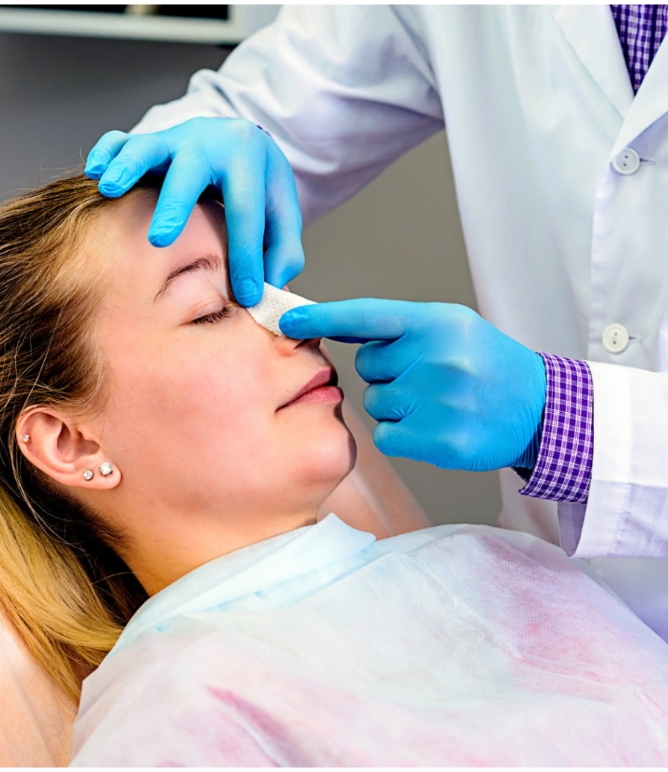 Find your specialist Rhinoplasty surgeon
The best rhinoplasty surgeon is one that makes you feel comfortable and communicates well with you. They should understand your complaints and be realistic about outcomes.
Look for well trained surgeons that perform rhinoplasty on a consistent basis. Check the credentials of your surgeon. There are excellent surgeons experts in rhinoplasty in Melbourne.
The skill and expertise of the plastic surgeon you choose are very important. Make sure you choose a specialist surgeon with adequate training and experience and who will be equipped to answer all your questions and carry out your rhinoplasty surgery safely.
A good match is a surgeon that makes you feel comfortable and guides you through the process in a reassuring and realistic manner. 
Find your specialist Rhinoplasty surgeon
The skill and expertise of the surgeon you choose are very important. Make sure you choose a specialist surgeon with adequate training and experience and who will be equipped to answer all your questions and carry out your rhinoplasty surgery safely. A good surgeon will always make sure you are comfortable and guide you through the process in a very reassuring but realistic manner.
Rhinoplasty Plastic Surgery Blog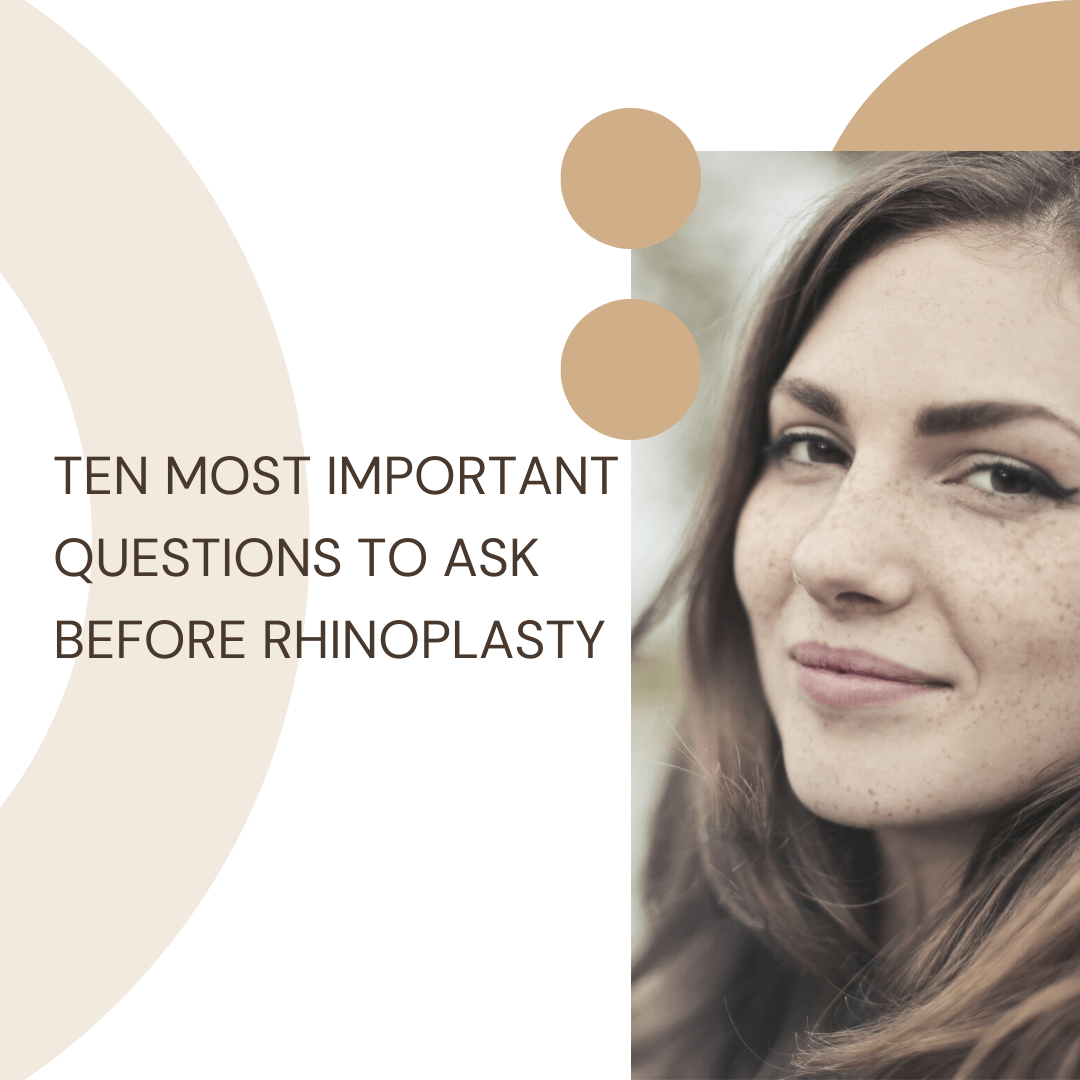 Rhinoplasty is a major potentially life changing surgery, in order to safeguard your health it is crucial to select the right surgeon. Asking the correct …