Your body is your canvas to create the best version of yourself, and whatever your aesthetic goal may be, our surgical and non-surgical procedures will achieve results with safety and quality.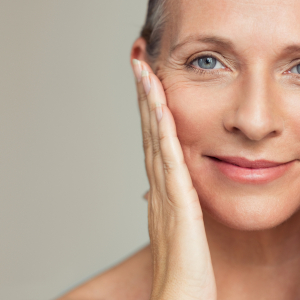 To enhance your facial region, we offer a variety of procedures from minimally invasive procedures to more comprehensive treatments like Facelifts.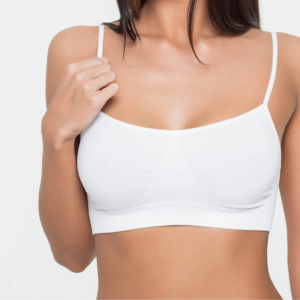 To help you get the size and shape you desire, we offer procedures such as Breast Augmentation, Breast Reduction, Breast Lift (Mastopexy), and Gynaecomastia.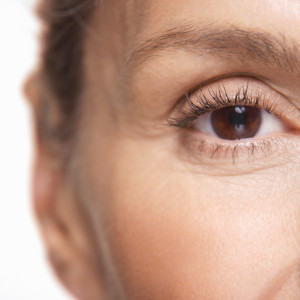 Eyelid surgery or, Blepharoplasty, works to rectify tissues that may be sagging or in excess in the eye region, to create a refreshed and more youthful appearance.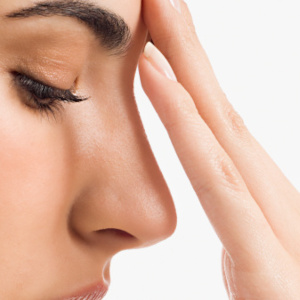 Rhinoplasty is surgery to reshape your nose, the procedure can be cosmetic and improve the appearance, functional to improve breathing, or reconstructive in nature.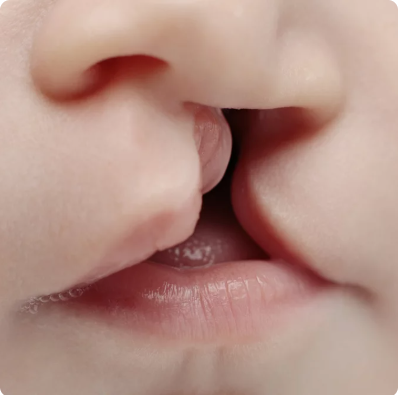 Most of Dr Rodrigo's cleft lip and palate surgery is done at the Royal Children's Hospital of Melbourne. However, he is also available to see patients in his rooms in Richmond. In private practice, surgery is performed at the St Vincent's Private Hospital in East Melbourne for paediatric and adult patients.
Dr Rodrigo is a senior plastic surgeon with experience in cleft surgery in Australia and abroad. He completed fellowship training in Craniofacial and Cleft Surgery in Australia in 2008. He also worked at the University of Sao Paulo and was part of the Craniofacial and Cleft Surgery teams at Centrinho, in Bauru (Brazil), a major centre of reference for the treatment and rehabilitation of craniofacial differences in South America.
Yes, Dr Rodrigo works with other healthcare professionals in the areas of Padiatric Medicine, ENT surgery (otorhinolaryngology), Speech Pathology, Dentistry, Orthodontics and Maxillofacial Surgery.
Dr Teixeira is also available for routine follow-up and is happy to work collaboratively with a Speech Pathologist if any speech concerns arise after cleft palate surgery.
Private treatment is available for patients with all types of clefts, however, cases with other complex medical conditions may need to be treated in public for additional support.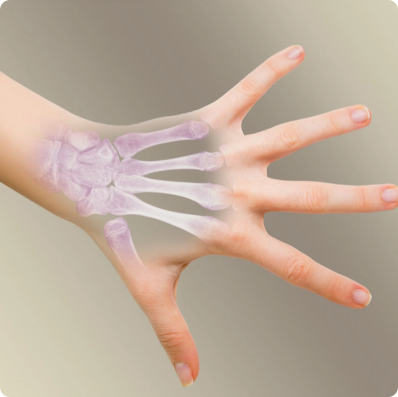 This kind of surgery differs from cosmetic surgery which is carried out primarily for aesthetic purposes. Reconstructive surgery aims to not only restore function, but also improve the appearance in some instances. It can also reconstitute parts of the body that have been damaged by disease, trauma, infections, or any other adverse conditions which alter the constitution or affect the normal functioning of the body.
The most common reconstructive procedures offered by Dr Rodrigo include:
Skin Cancer – removal and reconstruction of lesions on the face, limbs and body.
Hand Surgery – Carpal Tunnel Syndrome, Dupuytren's Disease contractures, Hand Injuries, Ganglions and Trigger Finger.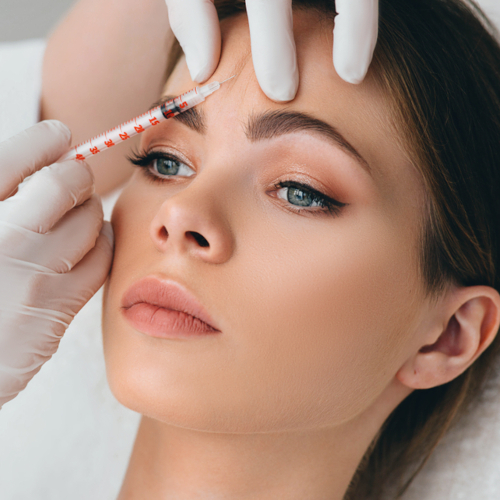 Anti wrinkle injections temporarily relax the facial muscles that cause wrinkles in the forehead and around the eyes. Fat dissolving injections, is a breakthrough injectable treatment that targets and permanently eliminates fat cells below the chin non-surgically, creating a more refined, youthful chin profile.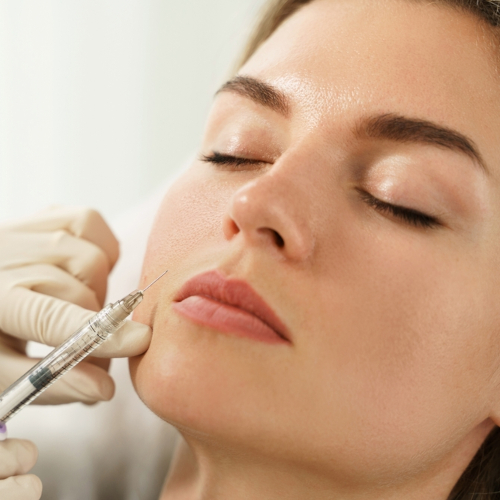 Dermal fillers help to diminish facial lines and restore volume and fullness in the face. As we age, our faces naturally lose subcutaneous fat. The facial muscles are then working closer to the skin surface, so lines, creases and folds become more apparent. In addition, fillers can add volume, shape and projection to your cheek, jaw, chin and lips.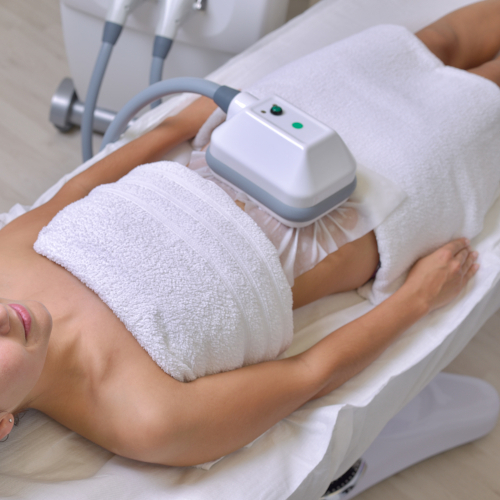 We have qualified dermal clinicians to provide the highest quality in non-surgical skin care such as laser resurfacing, cryolipolysis, radiofrequency, microdermabrasion, acne treatment, plasma, endermologie, LED therapy, photodynamic therapy, skin rejuvenation, microneedling and skin peels.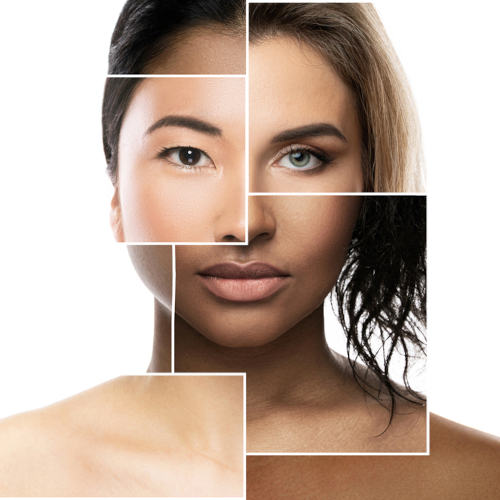 Non-surgical treatments can be combined with surgery for better results. Preparing for facial surgery can boost skin health improving pigmentation, circulation and healing. After surgery treatments like lasers can assist in recovery. Some therapies combine red & near infrared light aiming to stimulate cell function and reduce inflammation.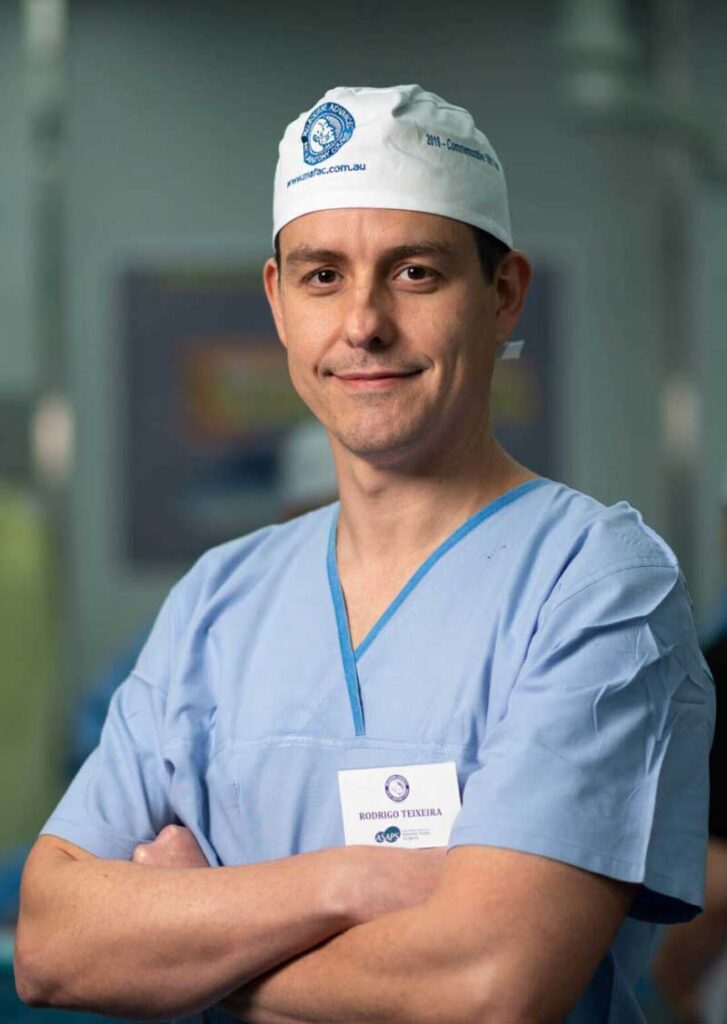 Dr. Rodrigo Teixeira,
Plastic Surgeon
Dr Rodrigo's philosophy is of respect for your identity, your background and your history. Whether it is for enhancing beauty, restoring function, or quite commonly, a mix of both. Nothing makes his job more meaningful than having a positive impact on his patients' lives. His experience in reconstructive surgery and craniofacial and cleft surgery is very useful when performing cosmetic facial surgery and rhinoplasty. Other common areas of his practice include breast augmentation (breast implants), mastopexy (breast lift) and breast reduction.
Surgery Successfully Completed